It is true that full garage door maintenance performedregularly decreases the risk of issues, but it does not eliminate it completely. When a problem occurs, the important thing is to stay calm and focused and to seek emergency service. Our professional company is here to help you in all kinds of difficult situations requiring a fast resolution. No matter what component is affected and how bad the damage is, you will get the best fix in the shortest time. We work with overhead doors and openers of all types and brands from Clopay to Craftsman.
Fast Emergency Services for Any Garage Door Issue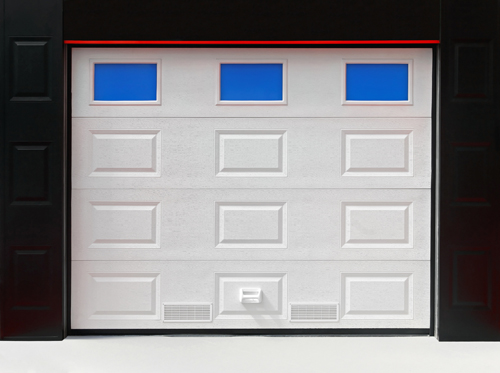 When you see the garage door torsion spring or cable is snapped in two, you know that the situation is urgent and requires a fast solution. You have to ensure that no one will touch or operate the door in case of a problem like this. Share what is wrong with us and one of our technicians will come to you quickly. We have all the necessary spare parts for fixing overhead doors and openers. Even if you have a highly specific spring, a precisely matching component will be installed in its place. Adjustment is also part of the service. It is essential for ensuring that the spring will operate reliably and safely.
Even though many people consider the opener to be an addition to the door, which it can go without, this is not the case with the modern system. If the device does not work, both the safety and security of the door will be compromised. Besides, the unit will be extremely difficult to operate. Count on us in any kind of emergency related to your garage door opener. Our technician will come and inspect and test the device to find the cause of the problem. At "Garage Door Repair Buena Park ", we are fully prepared to replace any faulty component from the set of safety sensors to the trolley and even the motor. When necessary, the repair includes adjustment of the settings.
While failure of a component is an unpleasant surprise, it is a natural part of the operating process. All components become worn and break or stop working eventually. Accidents, on the other hand, can be particularly scary. If the safety reversal mechanism has failed and the door hits a bag or a bike left under it, this could cause serious damage to the garage door rollers and track, not to mention the bottom panel. Rely on us to come to the rescue quickly and to deal with the problem completely in very little time. You can expect perfectly comprehensive garage door repair. All affected parts will be fixed or replaced depending on their condition. You will have a reliably and safely working system once again.
Take a close look at our offers which are regularly updated.