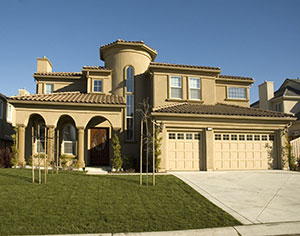 An overhead garage door is a mechanism that's built or assembled in hinged sections, which enable it to move up and down tracks as it closes and opens. Like any other mechanism or appliance at home, garage door openers are a major investment. Therefore, when shopping for one, you need to consider a lot of factors, so that you will get the right one for your home. Here's how to compare and assess each overhead door opener type.


Compare Materials

Garage doors come in different variants today, from wood to steel, cast iron, aluminum and even vinyl. Wooden doors come in different styles, but they are prone to damage if exposed to rain and snow. Steel doors are popular because they help improve efficiency and insulation of the home. Aluminum door openers also help insulate the home, and they are resistant to corrosion, and require low maintenance too.

Check the Garage Door's Style

Overhead garage doors come in a wide assortment of styles today, therefore it's important that you choose one that complements your home's exterior, and is made from high-quality materials too. Among the most popular styles include courtyard, ribbon, and banner, traditional and modern styles. Regardless of which style you choose, make sure you have a good idea about basic overhead garage door maintenance.

Check for Energy Efficiency and Insulation Quality

If you use the garage for anything other than for parking your car or storage, like for laundry and as a workplace for crafts and hobbies, you should check the door's energy efficiency and insulation qualities. According to garage door repair and maintenance experts, the door's insulation quality is often measured by its R-value, which if you live in areas where the weather's freezing, the R value should be at least 3 to 10. You could also increase the door opener's insulation by using weather sealants, as well as a bottom seal, to maintain the temperature inside the home.